Frame Spacers-Idee Frame Spacers Idea
Verfasst: 01 Mär 2016, 21:18
Ein möglicher Ansatz gegen Bildüberlappungen:Another attempt against overlapping frames: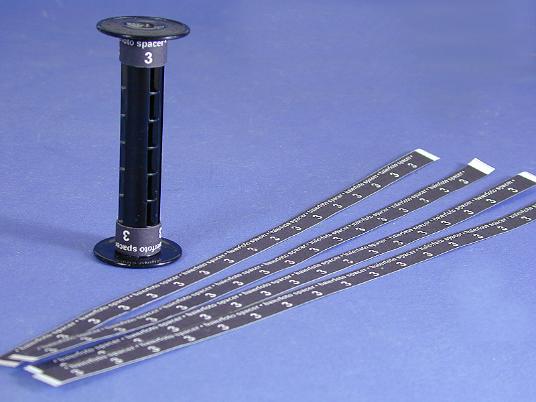 Die Idee hatte ich vor einigen Jahren. Es werden ca. 1cm breite Streifen geschnitten aus Etikettenpapier (selbstklebend). An den Enden um den Spulenkern wickeln, Schlitz zum Einfädeln bleibt frei. Durch diese Maßnahme sinkt das Risiko für Fehlfunktion des Messwalzenmechanismus. (s. auch
http://www.baierfoto.de/Messwalz.html
).
Ich habe dazu bisher (nur) eine Rückmeldung, der betreffende Anwender hatte keine Überlappungen mehr.
Bitte probieren Sie es aus und geben Sie hier Feedback, ob es bei Ihnen geholfen hat!
English:
I had this idea some years ago. You cut strips out of self adhesive label paper, about 1 cm in width and 20 to 30 cm in length. Coil two of them onto the uptaking spool edges (see photo), leaving free the slit for the beginning of the film backing paper. This will decrease the risk of malfunction of the mechanism (to learn more visit
http://www.baierfoto.de/Messengl.html
).
Until today I have received a feedback of (just) one user who had tried this out. It worked in his case, no more overlappings.
Please try this out and leave feedback here, whether it worked for you!